Discover more from ABHIJIT'S SKETCHNOTES: Because we remember images better
Leadership, talent & culture
Over 2,000 subscribers
Mentors, Bloggers, Ants & Jazz
Issue No 21
Welcome to the 21st issue of the newsletter. This is a newsletter that brings together ideas that make us pause and think. It is not just stuff that I have read, watched or heard on a podcast. It has ideas that readers suggest. "It is a fun way to encourage a culture of curiosity in the organisation," said one CEO to me.
1. Chaos, Cologne and Jazz
The Köln Concert is a concert recording of solo piano improvisations performed by pianist Keith Jarrett at the Opera House in Cologne on January 24, 1975. The double-vinyl album went on to become the best-selling solo album in jazz history and the best-selling piano album of all time. Keith Jarret is known as a perfectionist who would hand out cough drops as the audience went in to the auditorium so that they would not cough during the performance.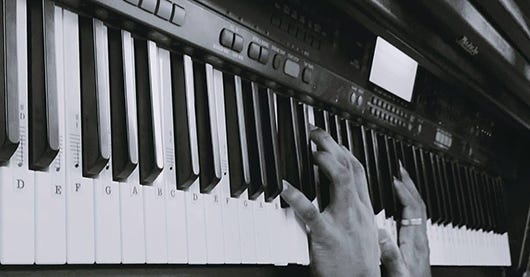 This 17-year-old girl had convinced him to play in Cologne for a crowd of 1400 people. Keith Jarret went to do a sound-check on the piano in the auditorium and found that it was not a grand piano. The practice piano that was kept on stage sounded terrible. The maestro simply refused to play on that piano and started to walk away. The girl pleaded and begged him to wait while she tried to arrange for a rental grand-piano. An hour later when Keith Jarret stepped out of the auditorium, he found that it was raining heavily and the girl was trying her best to find a rental grand piano. It may have been a combination of the girl's sincerity and helplessness that made the pianist relent. The result was purely magical.
Constraints and chaos often trigger creativity. Reading something written in a hard to read font, is more effective than easy to read fonts. I recommend you listen to this story without reading the transcript. And let me know what you think of the caricature of Keith Jarret
Read/Listen to this story here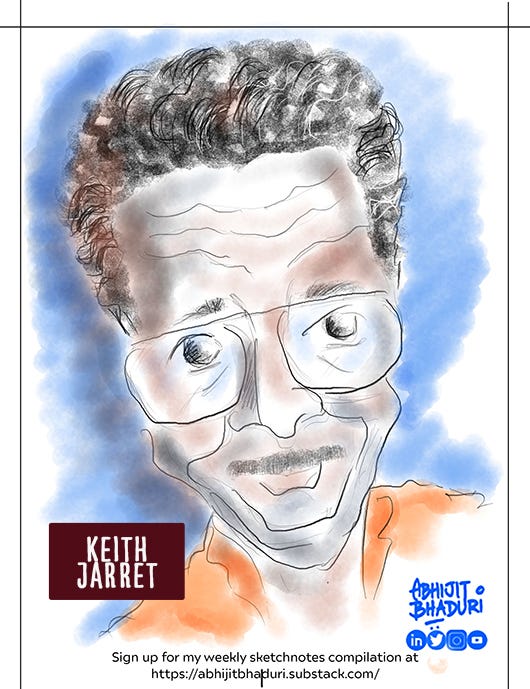 Does chaos and disorder spur your creativity? Does it help you form new connections? Tell us about a time when you experienced this.
---
2. Banks beware, Ant is coming for you
Ant Group, formerly known as Ant Financial and Alipay, is an affiliate company of the Chinese Alibaba Group. Data, speed and simplicity are the three factors driving the growth of Ant - the Chinese fintech giant. Their listing in the stock market is expected to raise $30 billion and fetch a market capitalisation in excess of $300bn for Ant. It has more than a billion users who routed $16 TRILLION through the fintech Market Shaper last year. Every transaction generates trillions of data points. Fast Company listed them as one of the most innovative globally.
Data combined with technology gives Ant a massive advantage over traditional banks. Their payment system supports the e-commerce business of Ant. The address for e-commerce deliveries gives Ant up-to-date information about where someone lives and works. Based on what that person buys, Ant can work out their income bracket and their habits, preferences and way of life. That information is more precise than anything a traditional bank would ever have.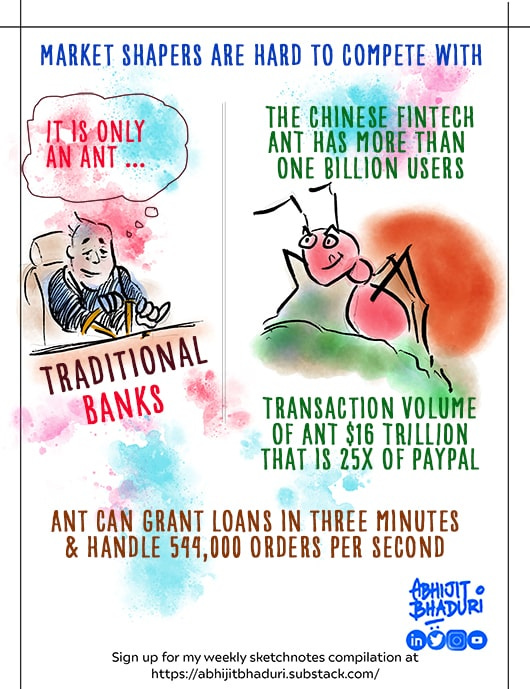 "More than 3,000 variables have gone into its credit-risk models, and its automated systems decide whether to grant loans within three minutes—a claim that may seem far-fetched but for their proven ability to handle 544,000 orders per second." Dig Deeper
Can traditional banks compete? Yes, and DBS Bank of Singapore has shown that it can be done. For a start, they benchmarked themselves against Google, Apple, Amazon and other digital Market Shapers. Will traditional banks survive five years from now? Tell us what you think
---
3. Build a human connection with your mentor
The term coach and mentor are often used interchangeably. A quick way to understand the difference between the two is: The mentor talks with you, while a coach talks to you. A coach builds competencies, mentors have to go beyond.
The mentors play four roles - they recognise, encourage, facilitate and stretch. They help you discover that sweet spot which can ignite your passion. (Here are the four reasons explained)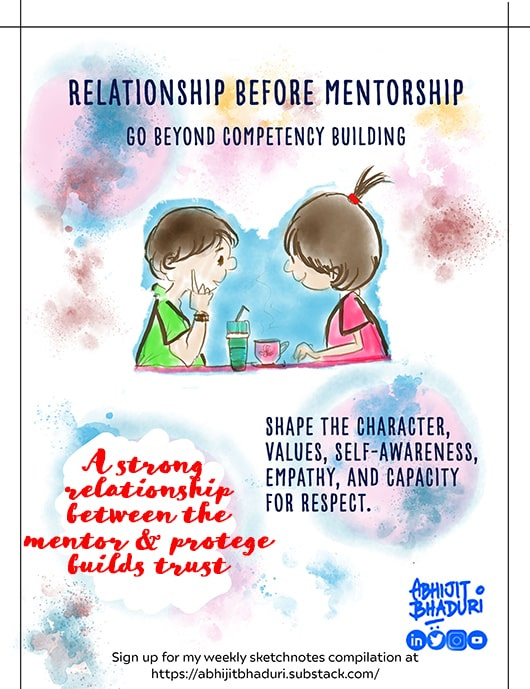 Being a mentor is not about just competency building. It is an opportunity to shape the character, values, self-awareness and empathy of the protégé. Without a strong foundation of trust, the mentor cannot be effective. Studies show that even the best-designed mentoring programs are no substitute for a genuine, intercollegial relationship between mentor and mentee. Read the article
H/T: Kerry O'Shea Gorgone follow her on Twitter @KerryGorgone
Would you rather have a coach or a mentor? Tell me what would go behind that decision?
4. How do Indian CHROs stack up?
The search firm Spencer Stuart studied CHROs (Head of HR) of 160 of India's leading companies and compared them with their peers in other geographies. You will often hear that the Human Resources (HR) function employs more women than men. The reality is that most of them do not make it to the C-Suite and even fewer (19% to be precise) to the Board. Here is how the percentages of women CHROs compare across countries:

Two opportunity areas for HR
As the world of work, talent and workplaces is getting reinvented it is important for organisations to build a healthy talent pool in HR. In the weekly podcast for SHRM (their conference is scheduled for Dec 9-11, 2020) called Unabashed ep 34, my co-host and I discuss two ideas that will help HR build a talent pool.
Hire people into HR only after they have done a two year stint (in the last five years) in at least three of these areas: technology, sales, business development, operations or finance.
Listen to the podcast <click here>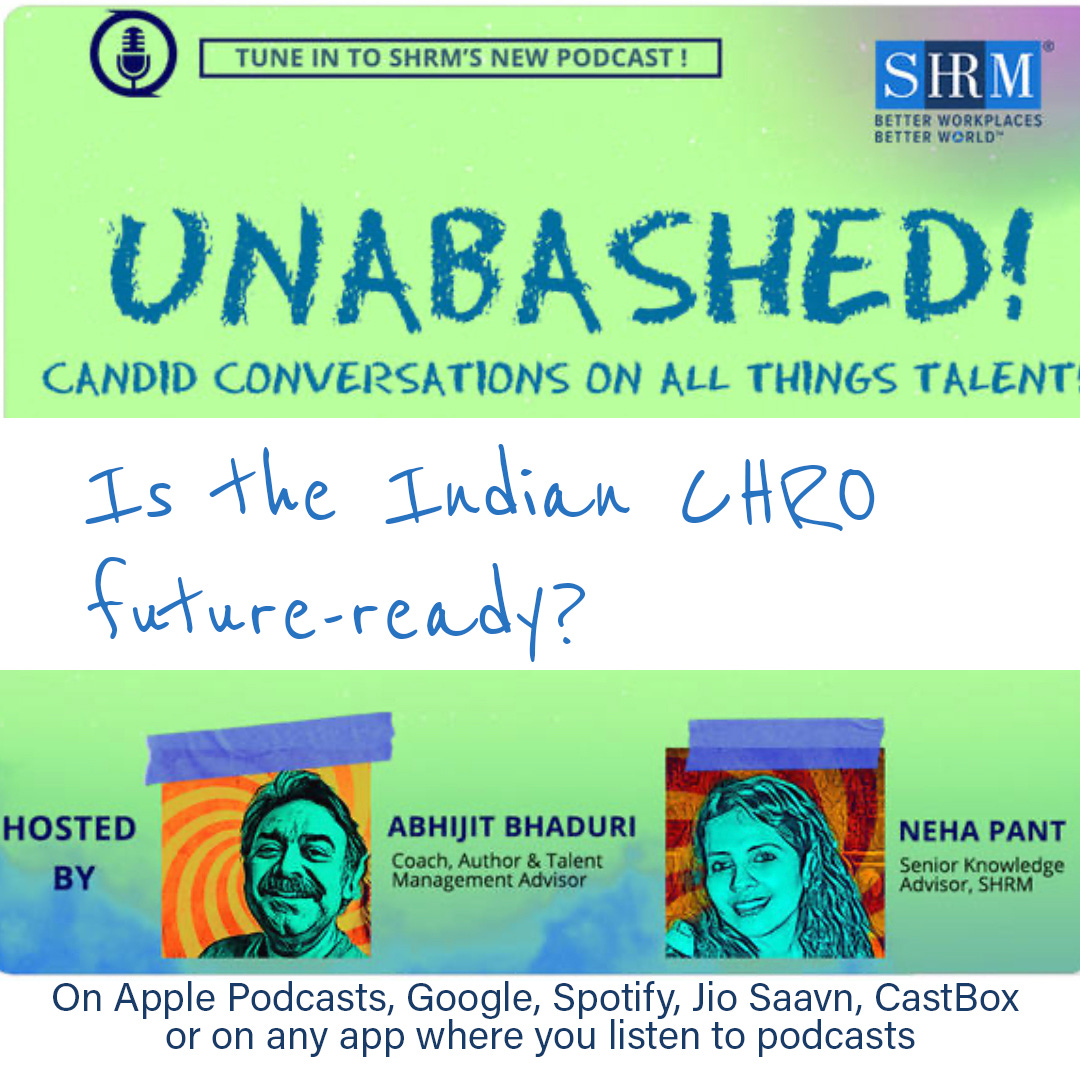 The 10th episode of Unabashed will be done on the SHRM India page as a LinkedIn Live on Monday Oct 26, 2020 at 5:30pm IST. It will give us a chance to interact with you, take your questions and share our point of view. Do block your time for us to connect. I will remind you next Monday morning as well. Will you join? Please say yes.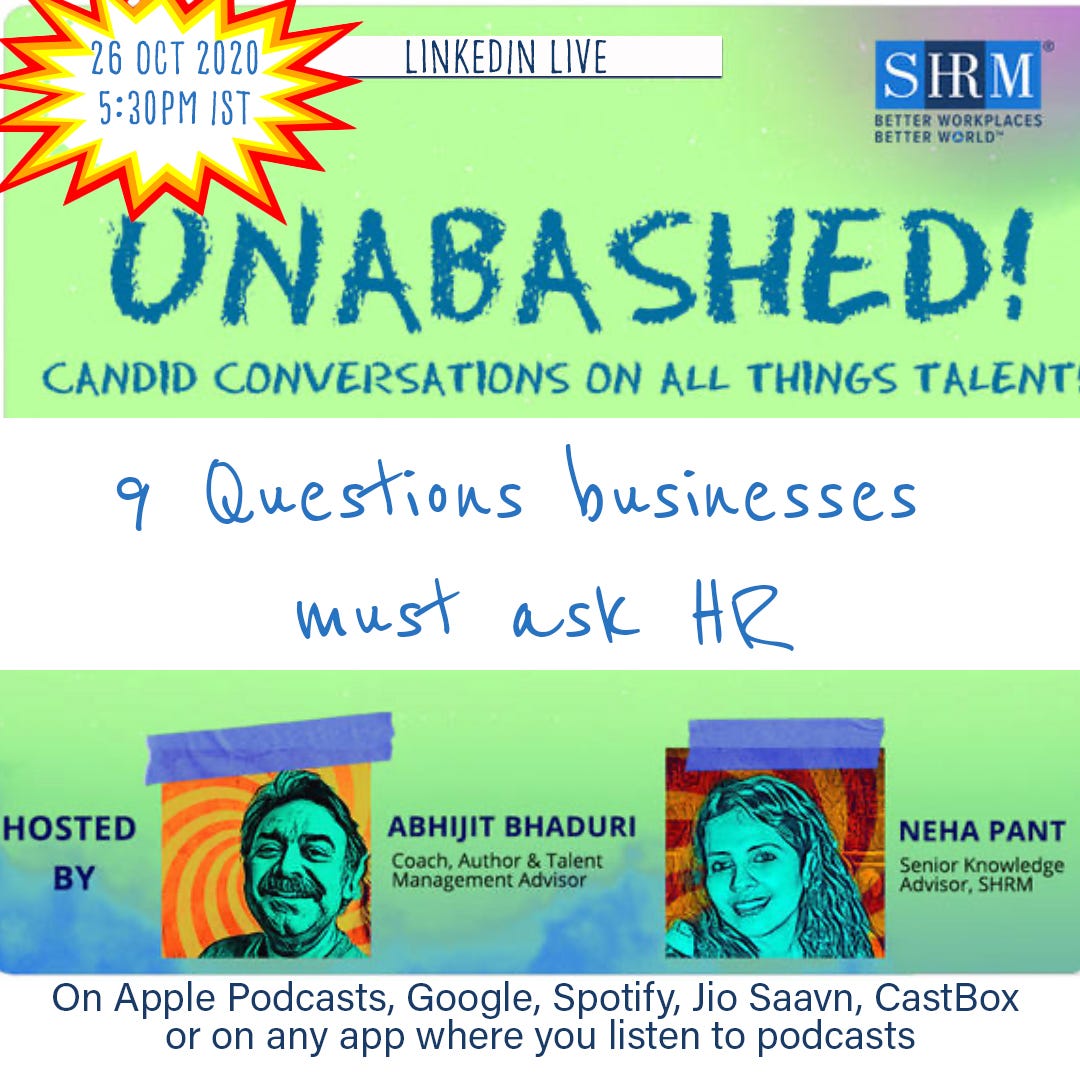 If there is a question you want to ask, let me know. You can write to me at abhijitbhaduri@live.com or follow me on LinkedIn, Twitter and Instagram
Send this newsletter to two friends and help us grow.
Till next Monday, stay connected. Stay curious.