Abhijit's Sketchnotes No 6
... because we remember pictures - not text
Hi I am Abhijit Bhaduri.
Welcome to Week No 6 of my Monday Mailer. This is a weekly compilation of visuals made from interesting ideas. Get this in your mailbox <add your email here> Now for the Mailer
My work week ended with a bang. It is good news I have to share. So hold on.
In this issue, I ask if Covid-19 could be fuelling innovation and some ideas you can try. There is a new #trend in videos that has grown 600% since the lockdown - something you must know about. There is disruption that leverages the human factor - not tech. And may I ask you a sensitive question? "How are you doing with your new year resolutions?" If you struggle to build new habits, the answer may be in building Tiny Habits. You may know about habits - but what are tiny habits? That is our lead story.
1. Play to Potential is a podcast done by Deepak Jayaraman. He recently spoke to BJ Fogg who is a behaviour scientist at Stanford University, where he runs the Behaviour Design Lab. He has written a new book called Tiny Habits. He explains how you can form great habits. Just choose the smallest unit of the behavior you can do. If you want to build the habit of exercising, start by doing just one push up every day. You can do more, but that tiny habit of one push up has to be done every day.
Habits need 3 things - Will, Skill and a Reminder. I like his definition of habit as a matter of "behavior design". In the same podcast Devdutt Pattanaik has different take on building habits. Which one appeals to you? I would love to know.
Listen to the podcast here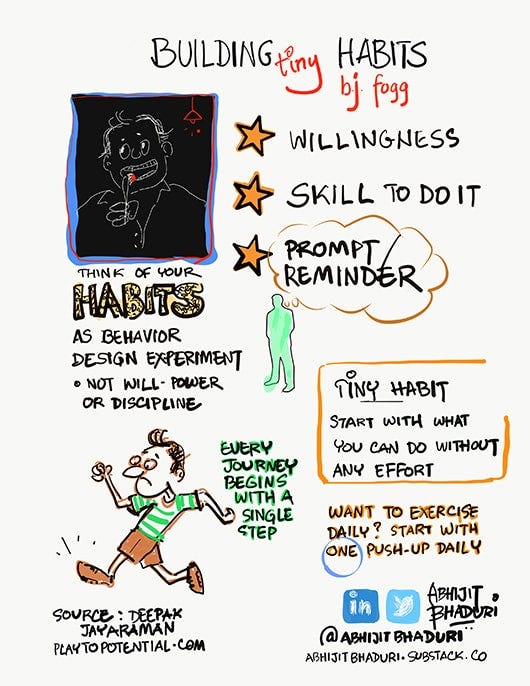 2. Experience Disruptors are people who are trying to disrupt competition by looking for not just a product market fit, but an experience-market fit. These are people who run and B2B business with a B2C mindset. They remove friction from the buying process or even the returns process. Their customers become their greatest evangelists. The software company Atlassian does not have Salespeople. The CEO of Hubspot explains why the five ways that experience disruptors challenge conventional b2b marketing sales. Watch it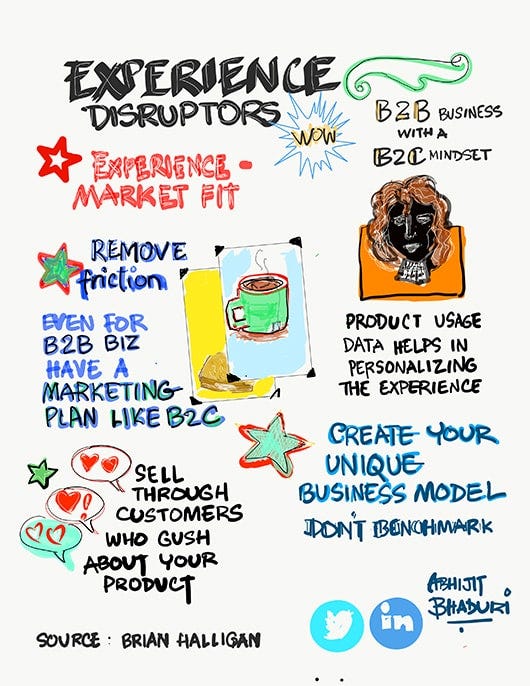 3. With Me Videos have been around for a while but Google noticed a 600% growth in the "with me" videos since the lockdown. You can watch (or study with) the person on screen. Some videos can be upto 10 hours long (with no sound…) except for the sound of writing on paper. I mean, how noisy could that be? There are 3 great ways in which you can use the same concept for yourself. If you read this article you will also learn why I lost interest in sports forever. Click this to read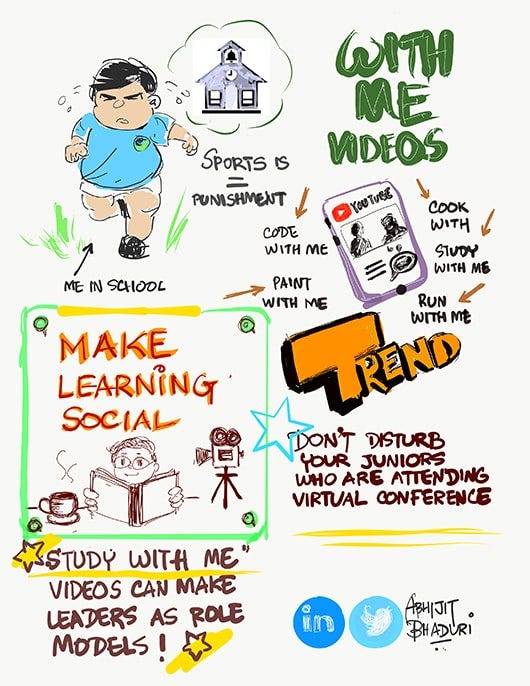 4. Covid-19 as Innovation Fuel Many companies perished during the pandemic. And many new ideas were born. Asimov Robotics, a start-up based in Kerala, India has deployed robots at entrances to office buildings and other public places to dispense hand sanitiser and deliver public health messages about the virus. The robots even carry food for the doctors and nurses in the isolation wards. In times of crisis, the solutions offered must be simple, adaptable to the local situation and get deployed with no waiting time. 
Here are some design principles you can keep in mind that will help you innovate during these times. Read this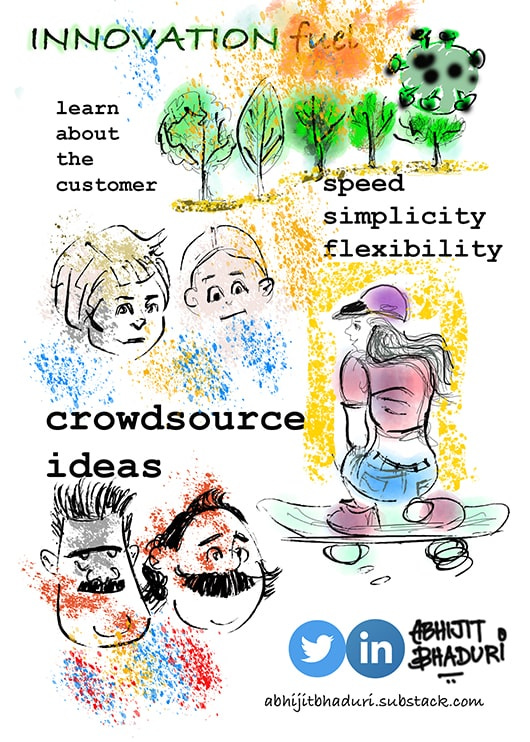 Now for the good news… On Friday the CEO of SHRM, Achal Khanna @AchalKhanna1 invited me to become the Brand Influencer for Society for Human Resource Management (SHRM - pronounced as "sherm") for India and Asia Pacific. It is the BIGGEST organisation for my profession globally and I am so proud of this association. The announcement got more than 70,000 views on Linked In and lots of brilliant suggestions. Do add your ideas there <see the post>

Just as the financial crisis needed the CFO to put the world back in order, it is time for HR to help each one - young and experienced, students and gig workers in the new world of work. HR must work to help people pivot in their careers. HR has to take the lead and bring everyone #TogetherForwardAtWork.

The SHRM Edge Conference is on 29-30 July 2020 brings together some incredible ideas for how leaders are thinking about this new role of HR
Many of you have written back to ask if the response you get on signing up is automated or do I write to each one individually? Yes, I do respond to them individually. This is the 6th Newsletter. Love to read your comments. You can follow me on LinkedIn, Twitter and Insta @AbhijitBhaduri
One reader Alapinee said that if she gets 10 people to sign up, I should give her a signed copy of my next book Dreamers & Unicorns. Any takers? Send me the list of your friends who have signed up and reserve your copy.
Simply send your friends this link <abhijitbhaduri.substack.com> or add their email (with their consent) in the button below
Stay connected. Stay curious.
Abhijit Bhaduri