Abhijit's Sketchnotes No 5
... because we remember pictures - not text
Welcome to Week No 5 of my Monday Mailer. This is a weekly compilation of visuals made from interesting ideas. Want to get this in your mailbox? <add your email here>
In this week's Monday Mailer, you will get to know the 3 signs that tell you that a child could be a budding genius! But should you celebrate? Are you afraid of messing up? Read on for tips on how to handle "erratophobia" or "errophobia" (from Latin errat, erro, meaning "mistake") ie the fear of making mistakes.  A unique way to understand the importance of a personal brand. And why women may be better at B2B sales in future. Let us get started.
Video Game as a Drug
What if the doctor tells the patient to play a video game as a cure for the ailment? Yes. That is what Digital Therapeutics is all about. Software is used to create the therapeutic effect. The software (in this case, a game) is a stand alone therapy and not a supplement. By that definition, using a fitness tracker does not qualify as a digital therapeutic. FDA has approved of a game called EndeavorRX as a therapeutic to treat ADHD in 8-12 year olds. The definition of a drug is blurring. There is quite a chance that Fortnite, a video game may be part of the next Olympics. 57% British boys aged 16-19 play video games. Barely 28% have watched any live sport.
Listen to this podcast by a16z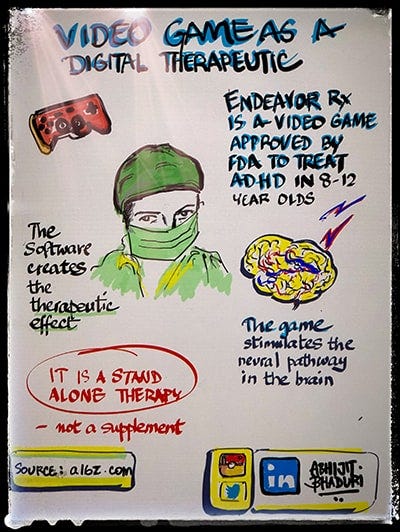 Err… what if I mess it up
If you are afraid of making mistakes, don't worry, you are in great company. Every CEO and world leader says that they worry about making mistakes - especially if they are irreversible. That fear has a name. It is called erratophobia which is the fear of making mistakes. As for me, I often find that I overestimate the impact of a mistake. The next time you are worrying, just ask yourself, if the lion chasing you is just a cat? <read this>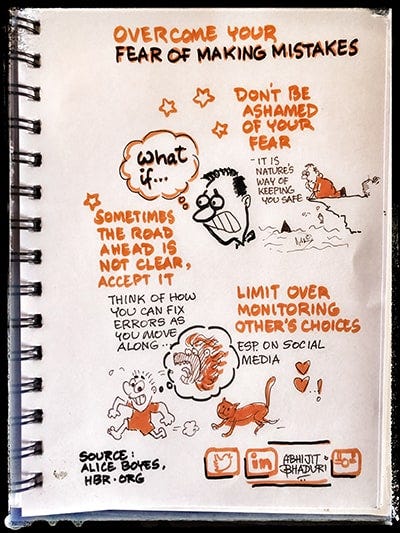 The plural of genius is genii
I made a cameo appearance in a Bollywood film called Apna Aasman (translation:My Sky). It was about a story about a couple (played by the late Irrfan Khan & Shobana) who have a special child. Like several ambitious parents, they too want their kid to be a genius. A wonder drug makes their dream come true. Guess what happens after that (see the film).
On a serious note, are there early signs that your child is a genius. What is it like to be the parent of one (hint: it is very hard). The gifted children often find it hard to mingle with their peer group. This article explains the The Curse of a Genius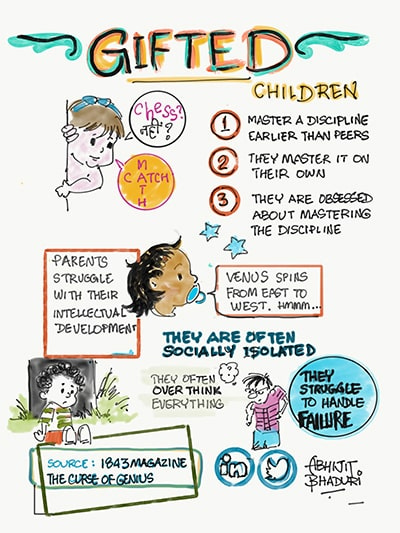 A personal brand - how to build it?
If you are an employee in an organisation, that is instantly recognized, your personal brand is shaped by the organisation's brand. You can ride the wave. It usually works to your advantage. Occasionally the mess from the employer, stains your own standing. But, in the simplest way, a personal brand is about adding value to others until it becomes a habit for them. A personal brand is an emotional connect with your stakeholders. You can learn more here <click this>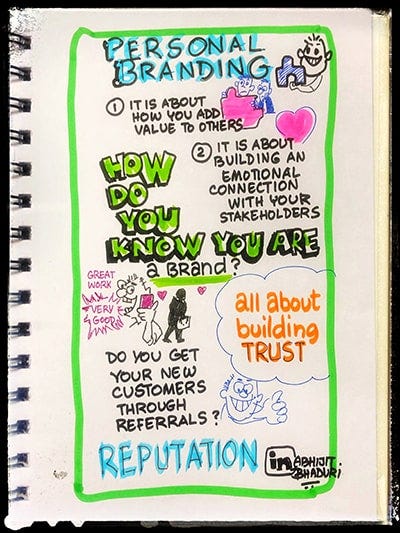 Will women drive B2B Sales in future?
B2B sales is now increasingly driven by SaaS productions (subscription-based) or Cloud-based (pay-per-use). Connecting, collaborating and shaping solutions is driving value for the customer. This requires soft skills like listening, empathising and offering to integrate conflicting views - all what women have excelled at. The customer success teams at Salesforce and Oracle are currently headed by women. Could this mean that more women will come into roles where men have had a monopoly? What would you say? Do leave a comment below. But read this first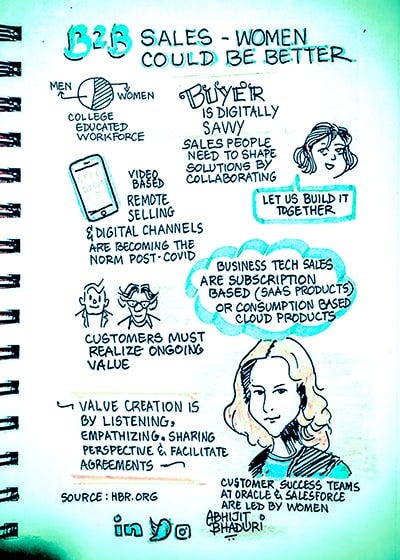 And that my friend, is a wrap. I hope you enjoyed the Monday Mailer. Have a nice week ahead. If you find an article that makes you pause to read, do email it to me. Better still, make my day and say hi to me at abhijitbhaduri@live.com
If you like the newsletter, please do invite some friends to add their email to the mailing list.
Watch your mailbox at 9:00am next Monday for some more stuff. Don't forget to share this post on your social media post and tag me @AbhijitBhaduri on Twitter, LinkedIn and Instagram
Stay curious, stay connected
Abhijit